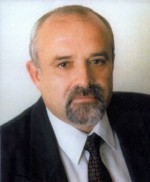 Dear visitors,
We welcome you to the official web sides of town ŠAHY. I am sure we all will have enjoyment. Authors had edited them to let us knot more about our town, more about its history as well as its present. Recording the most distinguished events in ŠAHY will be helpful as well as the great reference to next generations. We all know without knowing our own past cannot be positively consider decision of nowadays, even that the correctness these decision will verify till future. We strongly believe the events taken part on the threshold of the third century will be consider for famous to the generation that will come.
Šahy are the most beautiful town for us. We love it with its positive or negative sides. Its beauty we like to show the visitors. This web side could be also the source to deeper understanding the town ŠAHY.
I believe all the visitors of this web side will have the same joy as I have while surfing on them
We would like to thank all people that have taken part to their realization, the Members of Authors, Writers of the Chapters and parts of individual provisions, organisations, groups etc, benefactor and others.
I wish that the contents of this web side brought the feeling of sectionalism, solidarity and love to our town ŠAHY.
Ing. Ján Lőwy, city mayor of Šahy